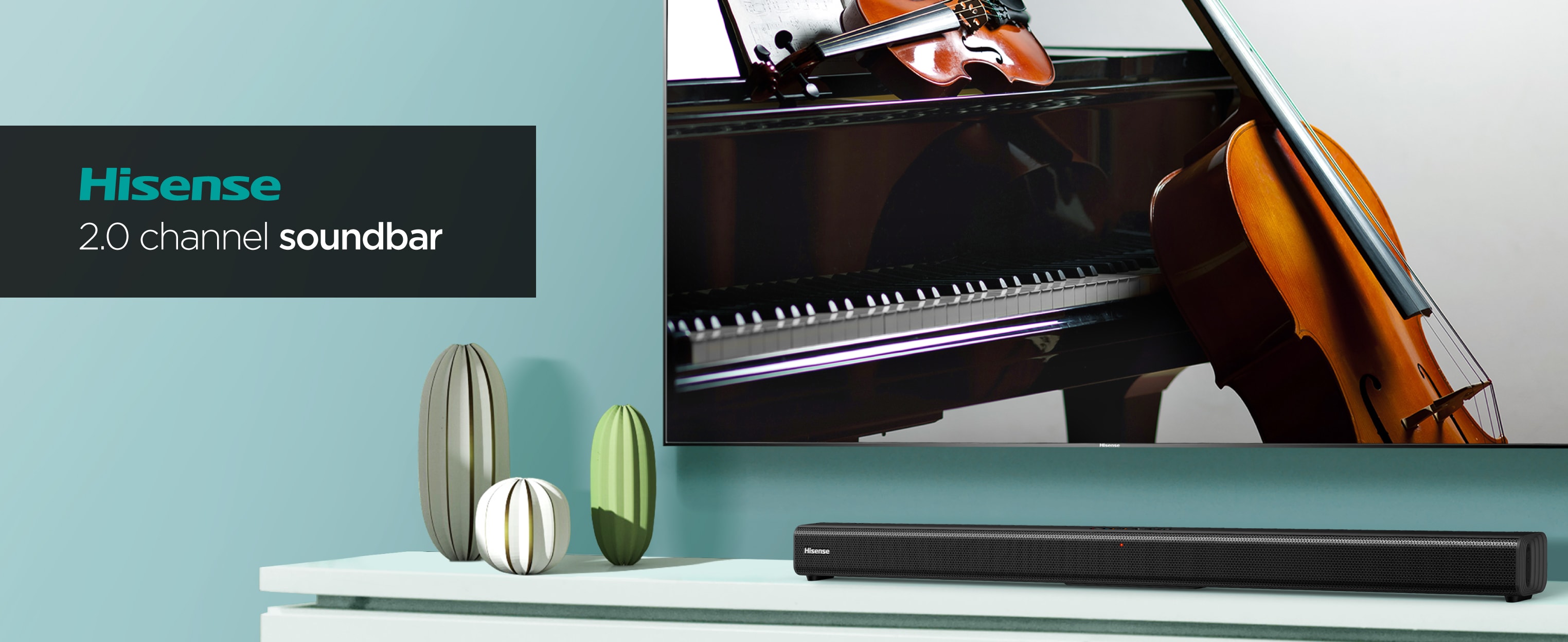 Soundbar Key Features
Easy to place and connect to your television, the Hisense H205 is a soundbar that
improves your TV sound experience and is perfect for TV's 32" or larger. Instead of just hearing
the scene, you're transported into it. The compact and elegant all-in-one design with built-in
subwoofer will easily fit your living room, bedroom, or family room space.
You won't need to find a space for a big sub and still get big sound.