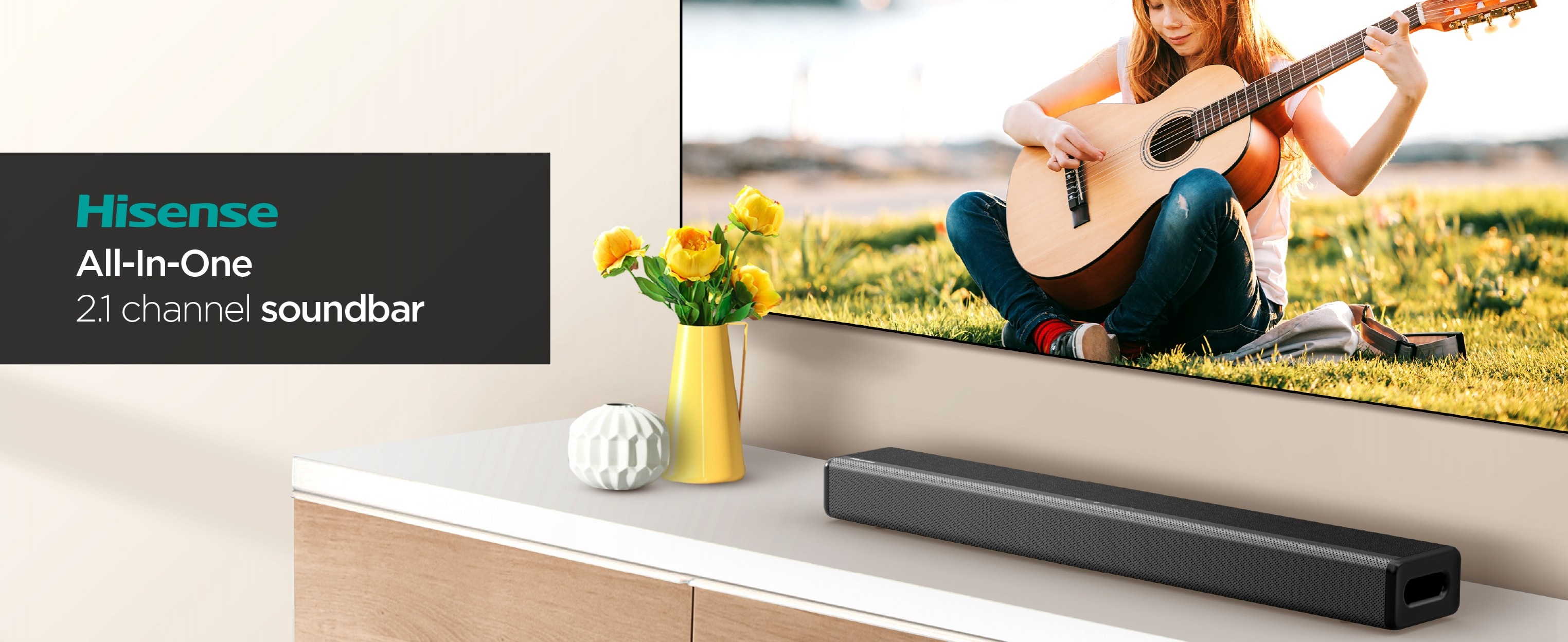 Soundbar Key Features
Easy to place and connect to your television, the Hisense H214 is an All-In-One
soundbar that improves your TV sound experience and is perfect for TV's 32"
or larger. Instead of just hearing the scene, you're transported into it.  A built-in
subwoofer delivers excellent bass for a full-bodied audio experience.
You'll feel the "boom" while the two front-facing speakers project bright,
clear high-and mid-range frequencies.